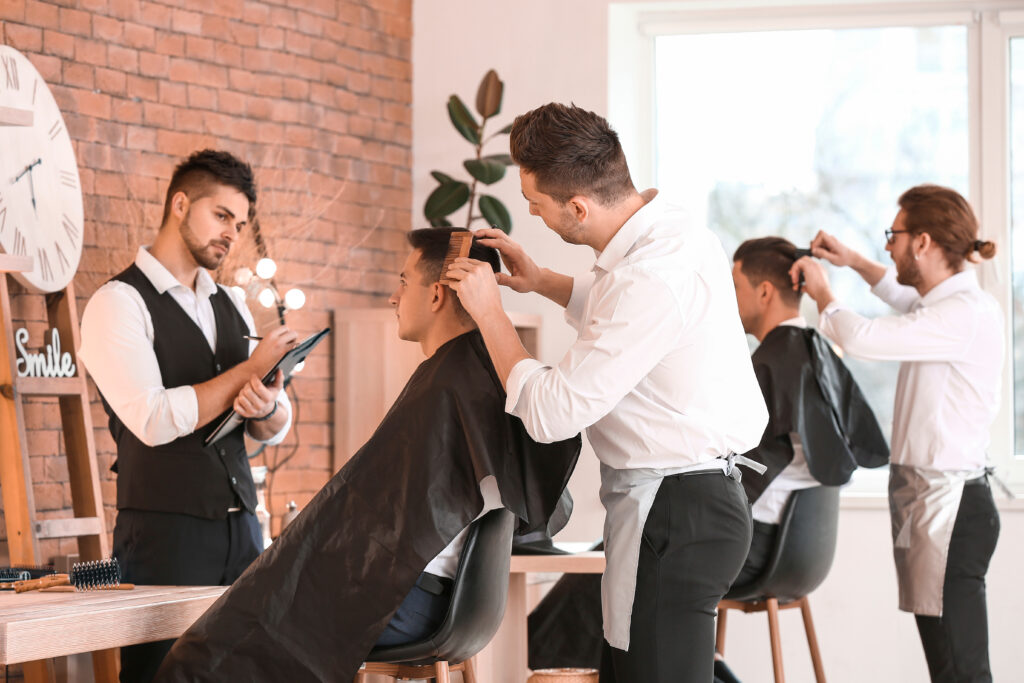 BARBER - Graduate In 10+ months
The Cloyd's Beauty Schools, Inc. Barber Program is a 1500-hour comprehensive program covering all phases of barbering, preparing you for a rewarding career exploring your creativity as a Licensed Master Barber. Both men and women have a place in the business of professional hair care. Career opportunities in the field of barbering are predicted to grow much faster than average according to the Bureau of Labor Statistics.
As a student of the Barber/Stylist Program at Cloyd's Beauty Schools, Inc, you will begin in the theory classroom learning the practical history of barbering, shaving, skin care, haircutting, hairstyling, barber law, business management and employment preparation. In the second phase of the barbering course, you will be introduced to the clinic floor where you continue to build upon your skills by gaining hands-on experience with real clients. Other skills acquired include time management and relationship building. Completion of the Barber/Stylist Program at Cloyd's Beauty Schools, Inc. will prepare you for an exciting and rewarding career as a Licensed Barber.
Your Future as a Master Barber
Career Tracks
Barbershop owner, Men's Hairstylist in a Salon or Barbershop in Theater or TV and Movie Production, Hotel and Resort Salons, Spas and Cruise Ships, Master Barber, Barber Instructor.
Employment is expected to grow much faster than the average for all occupations.
About 44 percent of all barbers, cosmetologists, and other personal appearance workers are self-employed.
According to 2018 projections, employment of hairdressers, hairstylists, and cosmetologists will increase by about 20 percent, much faster than average, while the number of barbers will increase by 12 percent, about as fast as average.